As far a way from your mom as possible is a place that is made of ice, monitored by Walrus, arctic fox, reindeer, seals, birds and polar bears, Area size 61,022 km ², Population 2527, abandoned Russian mining settlements, spectacular food and drink´s, stunning wilderness, and most of all; it is a place of amazing photography experiences. This place has become a major popular destination for people from all parts of the world. I welcome you to Svalbard.
The islands were first used as a whaling base in the 17th and 18th centuries. Several species of whales were hunted to near-extinction and whaling eventually ceased. Coal mining began in the early 1900s, and several permanent communities were established. The Svalbard Treaty of 1920 recognizes Norwegian sovereignty, and the 1925 Svalbard Act made Svalbard a full part of the Kingdom of Norway. This act also established Svalbard as a free economic zone and a demilitarized zone. The Norwegian Store Norske and the Russian Arktikugol are the only mining companies remaining on the islands. Research and tourism have become important supplementary industries. Two major research facilities are the University Centre in Svalbard and the Svalbard Global Seed Vault. No roads connect the settlements; instead snowmobiles, aircraft and boats serve inter-community transport. Svalbard Airport, Longyearbyen serves as the main gateway to the rest of Europe.
Scandinavians may have discovered Svalbard as early as the 12th century. Traditional Norse accounts exist of a land known as Svalbarð—literally "cold shores"—although this may have referred to Jan Mayen, or a part of eastern Greenland. Contemporaneous understanding was that both Svalbard and Greenland were connected to Continental Europe. The archipelago may in that period have been used for fishing and hunting. The Dutchman Willem Barentz made the first indisputable discovery of Svalbard in 1596, in an attempt to find the Northern Sea Route In 1604, an English ship landed at Bjørnøya and started hunting walrus; annual expeditions followed. From 1611, Spitsbergen became a base for whaling, where they targeted the bowhead whale. Because of the lawless nature of the area, English, Danish, Dutch and French companies and authorities tried to use force to keep out other countries' fleets.
Smeerburg was one of the first settlements, established by the Dutch in 1619. Smaller bases were also built by the English, Danish and French. At first the outposts were merely summer camps, but from the early 1630s, a few individuals started to overwinter. Whaling at Spitsbergen lasted until the 1820s, when the Dutch, British and Danish whalers moved elsewhere in the Arctic. By the late 17th century, Russian hunters arrived; they overwintered to a greater extent and hunted land mammals such as the polar bear and fox. After British ships destroyed most of the Russian fleet in 1812, Russian activity on Svalbard diminished, and became non-existent from the 1820s. Norwegian hunting—mostly for walrus—started in the 1790s, but was abandoned about the same time as the Russians left. Whaling continued around Spitsbergen until the 1830s, and around Bjørnøya until the 1860s.
By the 1890s, Svalbard had become a destination for Arctic tourism, coal deposits had been found and the islands were being used as a base for Artic exploration. The first mining was done along Isfjorden by Norwegians in 1899; by 1904, British interests had established themselves in Adventfjorden and started the first all-year operations. Production in Longyearbyen commenced by American interests in 1908; and Store Norske established itself in 1916, as did other Norwegian interests during the war, in part by buying American interests.
Discussions to establish the sovereignty of the archipelago commenced in the 1910s, but were interrupted by World War I. On 9 February 1920, following the Paris Peace Conference, the Svalbard Treaty was signed, granting full sovereignty to Norway. However, all signatory countries were granted non-discriminatory rights to fishing, hunting and mineral resources. The treaty took effect on 14 August 1925, at the same time as the Svalbard Act regulated the archipelago and the first governor, Johannes Gerckens Bassøe, took office. The archipelago has traditionally been known as Spitsbergen, and the main island itself as West Spitsbergen. From the 1920s, Norway renamed the archipelago Svalbard, and the main island became Spitsbergen. Kvitøya, Kong Karls Land, Hopen and Bjørnøya were not regarded as part of the Spitsbergen archipelago. Russians have traditionally called the archipelago Grumant (Грумант). The Soviet Union retained the name Spitsbergen (Шпицберген) to support undocumented claims that Russians were the first to discover the island. In 1928, Italian explorer Umberto Nobile and the crew of the airship Italia crashed on the icepack off the coast of Foyn Island. The subsequent rescue attempts were covered extensively in the press and Svalbard received short-lived fame as a result.
In 1941 Operation Gaunlet, all Norwegian and Soviet settlements on Svalbard were evacuated, and a German presence was established with a meteorological outpost, although a small Norwegian garrison was kept on Spitsbergen. The German Operation Zitronella took this garrison by force in 1943, and at the same time destroying the settlements at Longyearbyen and Barentsburg. In September 1944, together with the supply ship Karl J. Busch, the submarine U-307 transported the men of Operation Haudegen to Svalbard. Operation Haudegen was the name of a German operation during the Second World War to establish meteorological stations on Svalbard. The station was active from 9 September 1944 to 4 September 1945. It lost radio contact in May 1945, and the soldiers were capable of asking for support only in August 1945. On September 4, 1945 the soldiers were picked up by a Norwegian seal hunting vessel and surrendered to its captain. The group of men were the last German troops to surrender after the Second World War. After the war, the Soviet Union proposed common Norwegian and Soviet administration and military defense of Svalbard. This was rejected in 1947 by Norway, which two years later joined NATO. The Soviet Union retained high civilian activity on Svalbard, in part to ensure that the archipelago was not used by NATO.
After the war, Norway had re-established operations at Longyearbyen and Ny-Ålesund, while the Soviet Union had established mining in Barentsburg, Pyramiden and Grumant. The mine at Ny-Ålesund had several fatal accidents, killing 71 people while it was in operation from 1945 to 1954 and from 1960 to 1963. The Kings BAy Affair, caused by the 1962 accident killing 21 workers, forced Gerhardsen´s Third Cabinet to withdraw. From 1964, Ny-Ålesund became a research outpost, and a facility for the European Space Research Organisation. Petroleum test drilling was started in 1963 and continued until 1984, but no commercially viable fields were found. From 1960, regular charter flights were made from the mainland to a field at Hotellneset. in 1975, Svalbard Airport, Longyear opened, allowing year-round services.
During the Cold War, the Soviet Union retained about two-thirds of the population on the islands (with a third being Norwegians) with the archipelago's population slightly under 4,000. Russian activity has diminished considerably since then, falling from 2,500 to 450 people from 1990 to 2010. Grumant was closed after it was depleted in 1962. Pyramiden was closed in 1998, and since 2006, no coal has been exported from Barentsburg. The Russian community has also experienced two air accidents, Vnukovo Airlines Flight 2801, which killed 141 people, and the Heerodden helicopter accident in 1973.
Longyearbyen remained a pure company town until 1989, when utilities, culture and education was separated into Svalbard Samfunnsdrift. In 1993, it was sold to the national government, and the University Centre was established. Through the 1990s, tourism increased and the town developed an economy independent of Store Norske and the mining. Longyearbyen was incorporated on 1 January 2002, receiving a community council.
Text source for Svalbard history = Wikipedia
Below in the slideshow are some photos taken by me during our visit to Svalbard.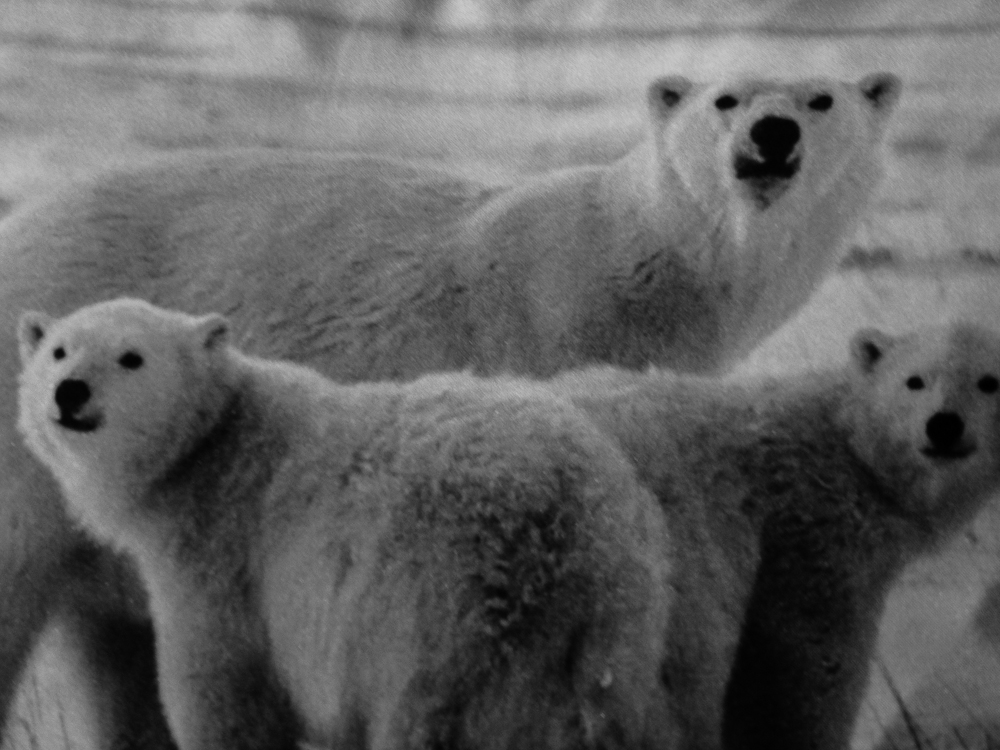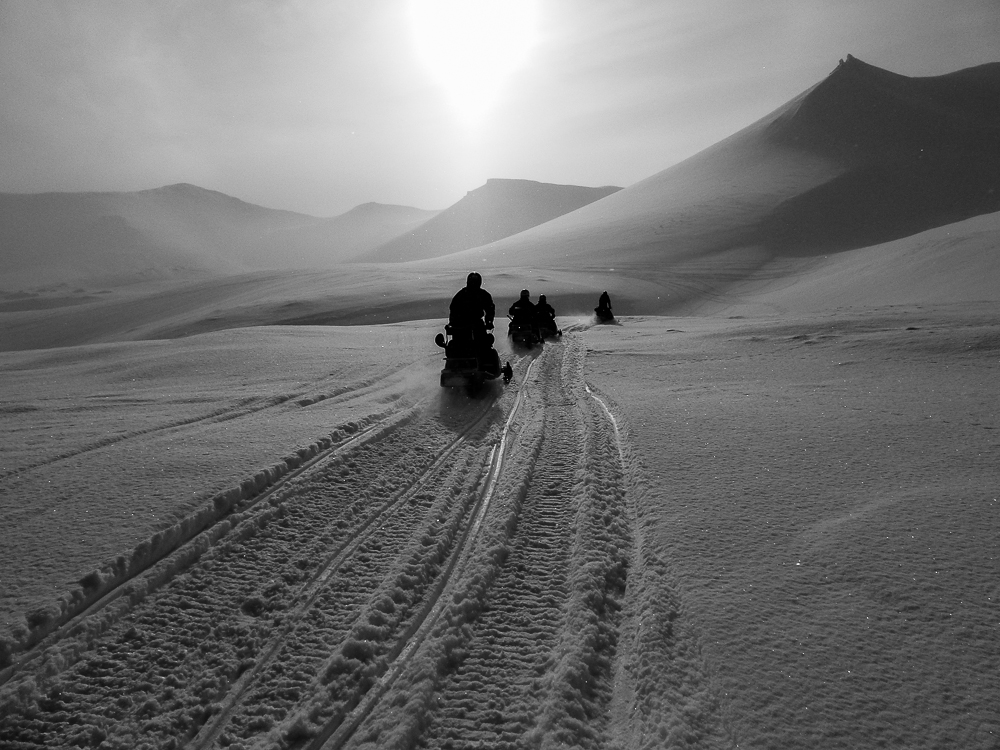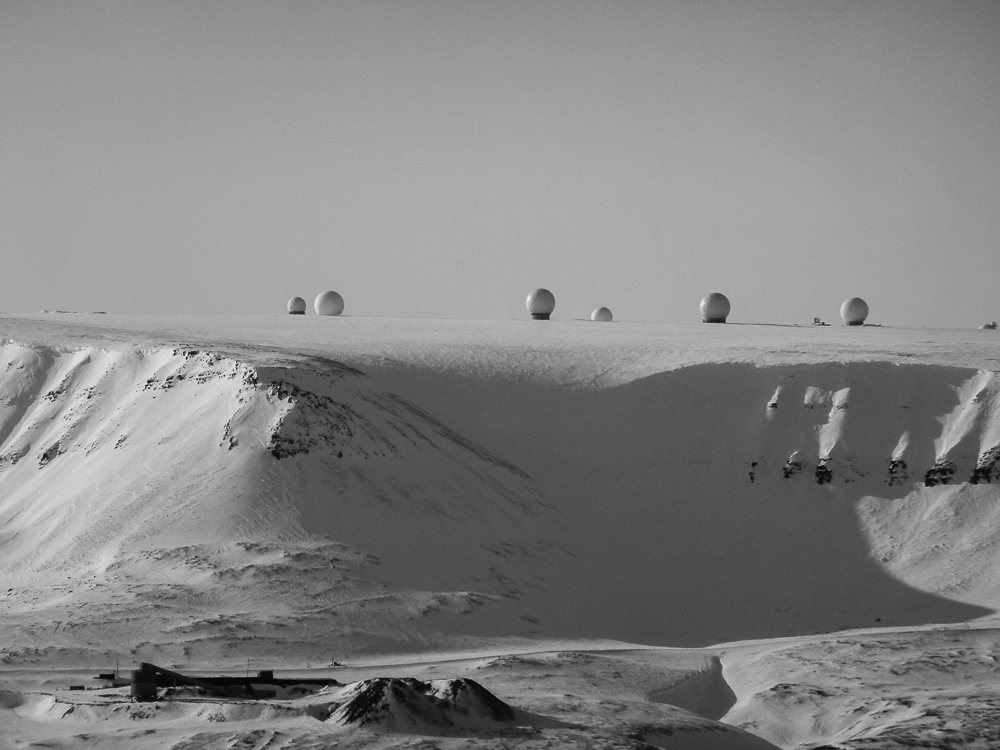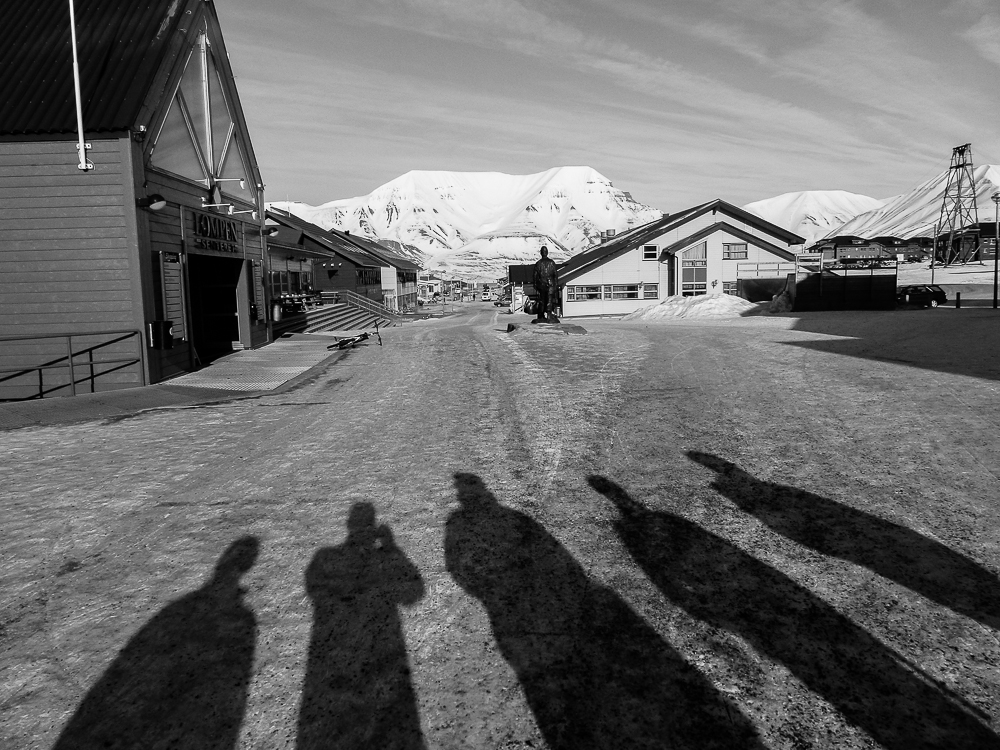 My meeting with Svalbard has enchanted me so much that I am going to return to this magical place in the near future. Next time we will seek wilderness even closer, by using our mindset, expedition tents, and all other necessary equipment to survive in the arctic cold. During our stay we covered more than 6700 kilometers of pure white landscape all on motorized snow horses. Some of the places we have visited are Barentsburg, Isfjord, Coles bay, Grumant, boxes falls, oliver top, river cape and many more places, the days where intensive, but worth every penny.
For each expedition you participate in you learn something new. My experience that i want to share with you will be use and storage of photographic equipment during the different excursions. your vehicle on the ice will often be a snowmobile, if you are not on foot or ski. Always carry two camera systems, a main camera and a backup system case one system fails. Cause you don't want to be without a camera when you see a polar bear that comes along as a perfect subject for today´s current picture.
What to use when in transport due to your camera equipment? I recommend that you carry a proper bag or backpack that protects your camera gear and that makes it easy to get hold of the camera if it does come up a sudden photographic scene. Another important issue will be to carry enough battery capacity, remember there are no electrical outlets out there in the arctic wilderness. The last will be, which lenses should I bring with me? Well thats up to you, it depends on what you want to shoot. I usually bring with me a 24-70mm and a 70-200mm. With that i cover most subjects during the entire expedition.
Remember your camera equipment will experience large fluctuations in temperature from + 25C to - 40C so it is important that you choose the right equipment so it can withstand the extreme conditions found on Svalbard.
A visit to this magnificent continent is worthy least once in your lifetime.